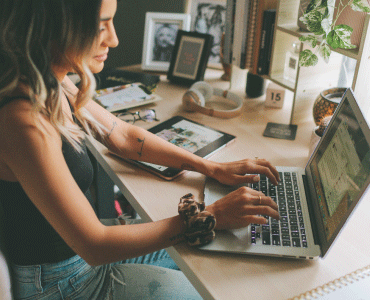 Profesional de Marketing con el mejor ojo para lo cool
With your creative vision you will create and maintain strong brands for our clients online and offline. You will measure the success of campaigns, manage the budget and approve the publishing of any marketing material.
Produce & Distribute Digital Content Across All Pertinent Social Media Platforms (Facebook, YouTube, LinkedIn, Instagram, etc).
Manage Social Media Platforms. Activities include drafting and scheduling content, monitoring for mentions, identifying opportunities for customer engagement, updating follower lists, and staying ahead of social media trends.
Produce a variety of content including videos, infographics, and other creative material.
Plan and lead all audio and video-focused projects to create compelling content for all digital platforms, including pre-production, production and post-production responsibilities.
Repurpose existing long-form content and find opportunities for new content.
Requirements
Benefits
Diversity
College preferred or equivalent experience
Fluent in English (Oral and Written)
Own a modern Computer (i3 Processor or above, 8 GB RAM)
Internet Speed (Download 20+ MB, Upload 5+ MB or above)
Long-term career opportunities
Continuing support and education
Paid holidays
IMSS and INFONAVIT
Competitive wages with annual salary reviews
Vacation paid time after the first year
EVERYONE IS WELCOME HERE
We are proud to be an inclusive company and celebrate diversity. All qualified applicants will be considered for employment regardless of their age, culture, race, ethnicity, religious or spiritual beliefs, gender, sexual orientation, gender identity or disability status.
Life Changing Career Opportunities