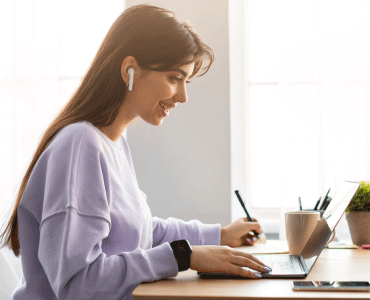 Soporte Administrativo (Back Office) que sea el éxito tras bambalinas
Everything that happens backstage from sales and customer service in a business will be your playing field. And we need a skilled player like you!
Recording transactions such as income and expenses, and posting them to various accounts
Effectively communicate with internal and external customers through phone calls
Processing payments
Conducting daily banking activities
Producing various financial reports
Reconciling reports to third-party records such as bank statements.
Record day to day financial transactions
Requirements
Benefits
Diversity
College preferred or equivalent experience
Fluent in English
Own a modern Computer (i3 Processor or above, 8 GB RAM)
Internet Speed (Download 20+ MB, Upload 5+ MB or above)
Long-term career opportunities
Continuing support and education
Paid holidays
IMSS and INFONAVIT
Competitive wages with annual salary reviews
Vacation paid time after the first year
EVERYONE IS WELCOME HERE
We are proud to be an inclusive company and celebrate diversity. All qualified applicants will be considered for employment regardless of their age, culture, race, ethnicity, religious or spiritual beliefs, gender, sexual orientation, gender identity or disability status.
Life Changing Career Opportunities