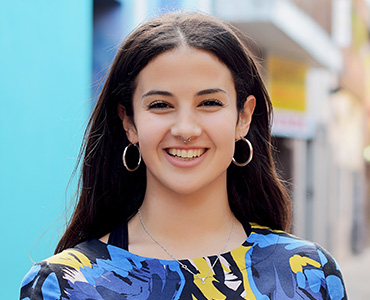 Diseñador para llenar de color redes sociales y sitios web
Wanted: someone who gives tons of personality to brands through design in digital formats. Full time position!
Illustrator / Logo Design is at the top of our needs

Website Design – Graphics / Layouts / User Friendly Interface. (No programming experience

required)

 

Ad Design

Social Media Graphics

To design marketing material
Requirements
Benefits
Diversity
Experienced in Adobe Photoshop, Illustrator & InDesign.

Knowledge of consistent branding.

Demonstrate a love and passion for everything design- and art-related. 

Have a strong understanding of the latest design tools, concepts, and technologies. 

Highly organized and detail oriented. 

Punctual work ethic with a "can-do" mentality. 

Active learner who loves finding ways to improve your skills. 

Must be flexible and adaptable in order to anticipate changing customer needs and interests. 

Proficient in multitasking, so you can successfully engage multiple tasks at a time. 

Be comfortable working in a fast-paced environment. 

Be an effective communicator. Listen, learn, and engage with customers and co-workers. 

Maintain professional and friendly communications. Whether over the phone, over email, or in-person, we want to ensure our customers and collaborators receive the best, courteous, service possible. 

Portfolio of past work required to show skills.
Long-term career opportunities
Continuing support and education
Paid holidays
IMSS and INFONAVIT
Competitive wages with annual salary reviews
Vacation paid time after the 1st year
EVERYONE IS WELCOME HERE
We are proud to be an inclusive company and celebrate diversity. All qualified applicants will be considered for employment regardless of their age, culture, race, ethnicity, religious or spiritual beliefs, gender, sexual orientation, gender identity or disability status.
Life Changing Career Opportunities